At The Reclaimed Barn, we supply select aged reclaimed wood that comes from salvaged barns in the Midwest and Great Lakes region.
We're Central Ohio's premier reclaimed wood retailer since 2017.
Located in Columbus, Ohio, The Reclaimed Barn is a showroom and warehouse of authentic reclaimed wood. We stock genuine reclaimed flooring, beams, rafters, doors, and live edge wood products, along with any necessary tools and hardware for product installation.
Contact us for quotes and lead times on custom orders.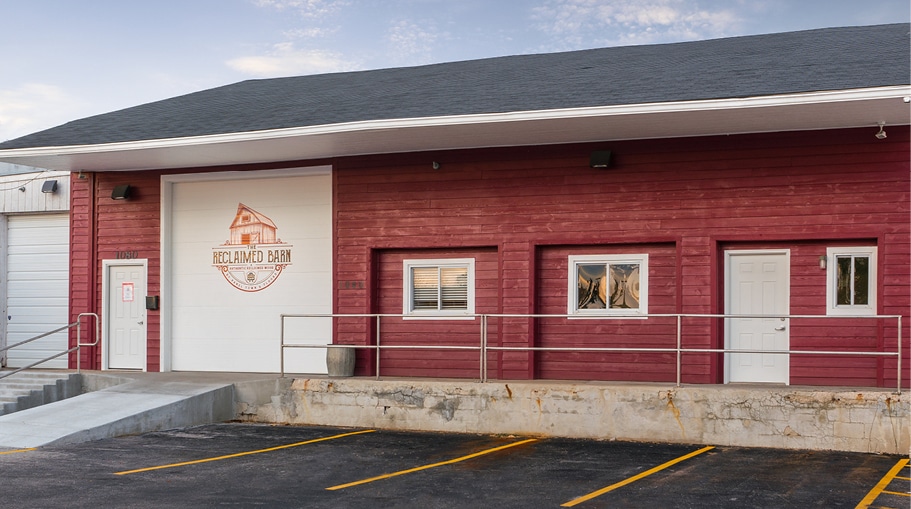 Discover the Story in the Wood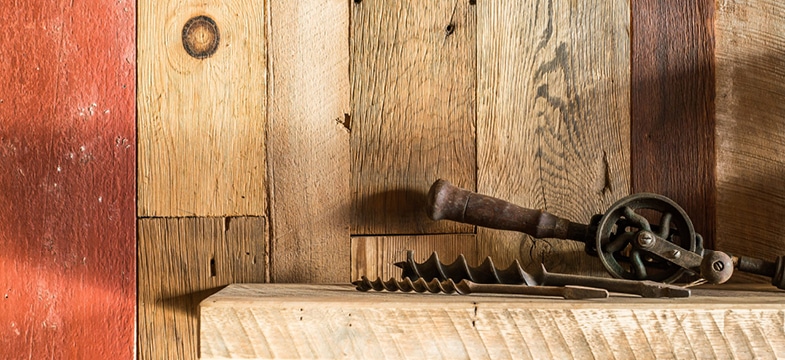 Nothing captures the rich rural legacy of America like an old country barn. The weathered barn that's still standing after all these years is a testament to the skill and grit of hard-working farmers from a bygone era.
Throughout American history, barns have played a central role in daily farm life. Farmers built their barns using strong timbers, often by hand, to withstand the elements and to last for generations.
Today, many old barns have long been abandoned by the families who built them. And after many years of neglect, these forgotten barns are worn down beyond repair.
However, they still have strong, seasoned timber that's tougher than anything you can find at a lumber mill. This aged wood not only looks remarkable, but also retains the same level of quality the farmers originally sought.
This is why reclaimed barn wood is a premium material for any number of projects. Many builders, designers, and woodworkers appreciate the wood's strength, distinct character, and history.
Select aged, reclaimed barn wood is better now than it was back then. Shaped by time and the elements, each board is one-of-a-kind and beautiful.
There's a story in the wood. We invite you to make it a part of your story, too. Shop online with The Reclaimed Barn today.
How can The Reclaimed Barn help?
Our staff of experienced, NWFA-Certified professionals can guide you through every stage of the process to give you the confidence to buy reclaimed wood.