Using reclaimed wood for woodworking projects is nothing new, but it's fast becoming a modern-day décor trend.
Originally chosen for barn construction in the 18th and 20th centuries, the same high-quality wood is now being repurposed as a luxury feature in modern homes – from barn doors and dining tables to kitchen chopping blocks and shiplap.
Shiplap is a popular wood product made from reclaimed wood. Fitted to walls as a decorative feature, reclaimed shiplap offers a rustic look in any home.
Keep reading to learn more about using reclaimed shiplap in your home.
Is Shiplap the Same as Reclaimed Wood?
Shiplap and reclaimed wood are two different things. Shiplap is the name given to wood that's produced in boards to create decorative wall paneling.
Reclaimed wood is old wood that has been stripped and restored, allowing it to be reused in home renovation projects.
Shiplap is commonly made from plywood, but it can also be made from reclaimed wood, which is popular for its durability and unique character.
Reclaimed shiplap is a more luxurious alternative to plywood, as it has more grain, natural knotholes, and character.
What Type of Wood Do You Use For Shiplap?
Most wood can be used as shiplap in homes. The most common types of wood used for shiplap include plywood, MDF (Medium Density Fibreboard), poplar, or pine. Shiplap can be painted, stained, or left natural (provided it's sealed) to produce a rustic wood look.
Reclaimed Shiplap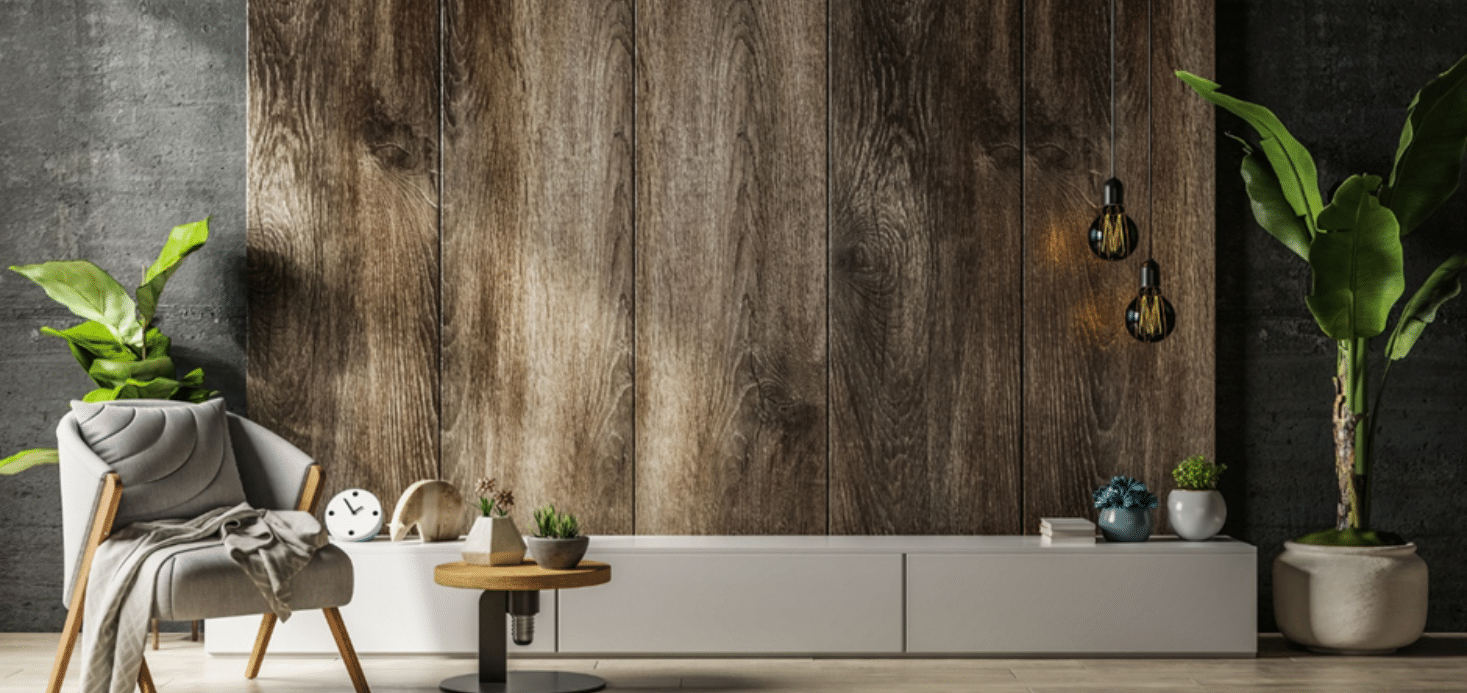 Reclaimed shiplap is one of the most sought-after types of wood used for wall paneling. Retaining most of its natural look during the recycling process, the weathered planks offer a sense of warmth and coziness to a room.
Because reclaimed shiplap is made from wood scraps that would otherwise go to waste, it's the most sustainable option for the home. Due to its strength, resilience, and rareness, the costs of reclaimed shiplap can vary – from several dollars to hundreds per reclaimed wood wallboard.
Plywood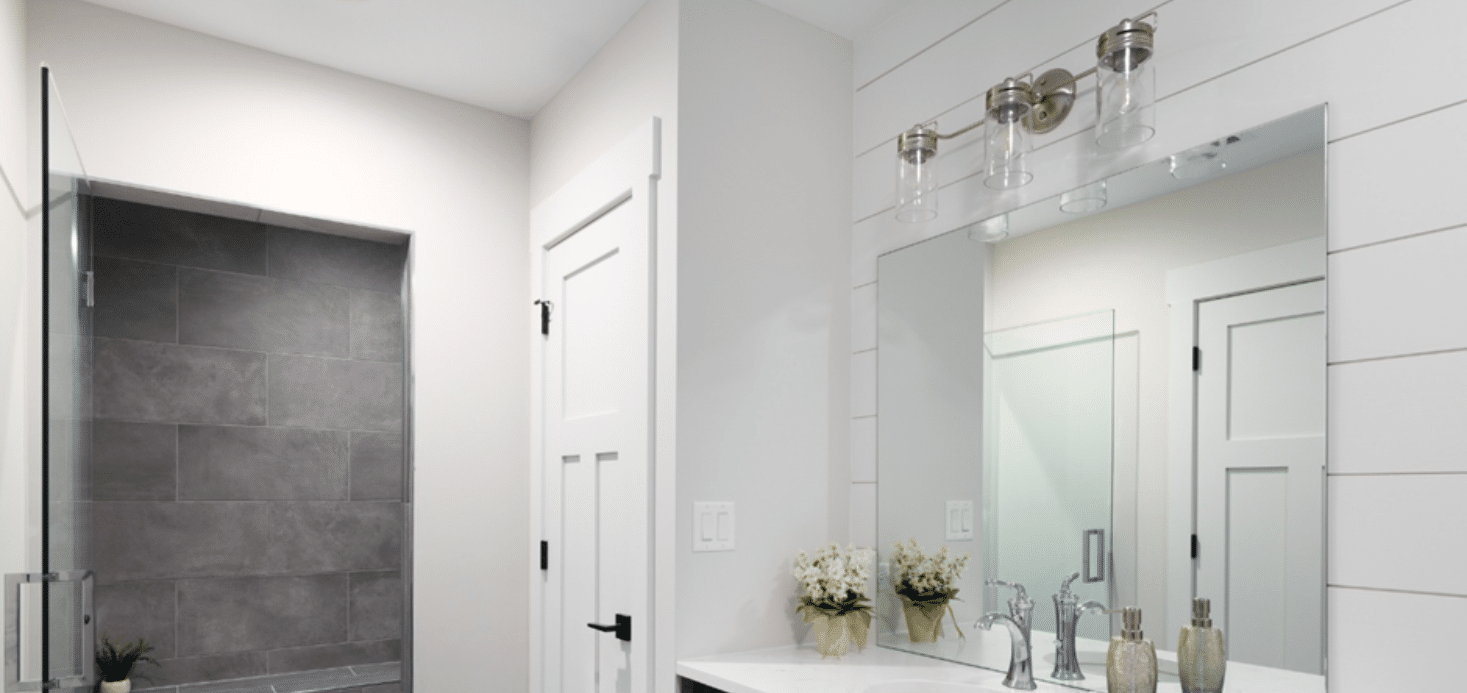 A more affordable option is plywood shiplap. Made from layers of wood veneers glued together under high pressure, it's strong but ordinary.
Depending on the grade, plywood is a low-cost building material to use for shiplap. It offers some moisture resistance, so it can be used in bathrooms, kitchens, and other high-humidity areas.
Plywood shiplap is a cheaper option because its mass produced and easy to find.
Staining or painting is necessary to make plywood panels look like natural wood or to produce a clean finish. In most homes, plywood shiplap is painted white, light gray, or other neutral tones.
MDF (Medium Density Fiberboard)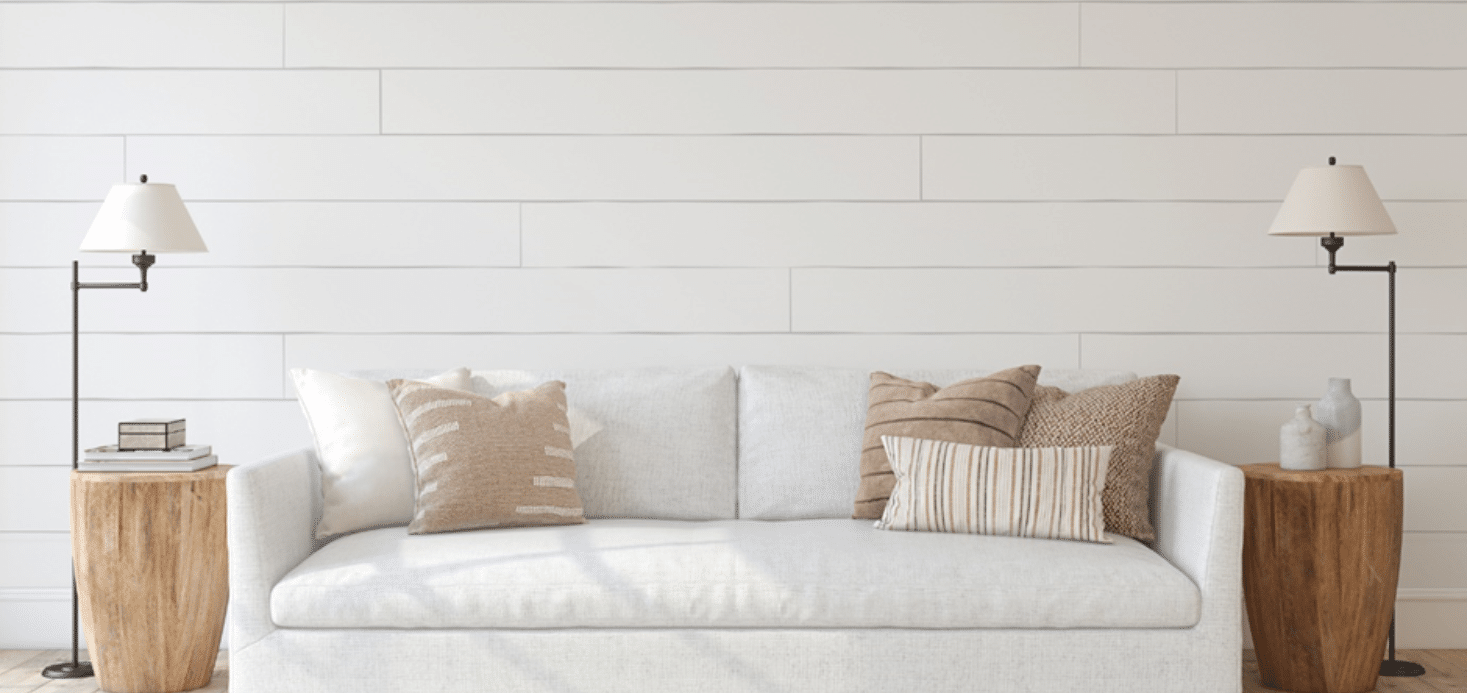 MDF is an extremely lightweight wood that can be used for wall paneling. Constructed of mixed wood fibers, it has a smooth, clean finish with no knots or grains.
Because of its construction, MDF shiplap has a fake wood look that should be painted after fitting to make it look nice. It should not be sanded, as this will impact the structural integrity. You can't stain it because it doesn't take well to stain.
MDF naturally has poor moisture resistance. Moisture-resistant MDF shiplap should not be used in bathrooms, kitchens, or any other room with high humidity levels.
Poplar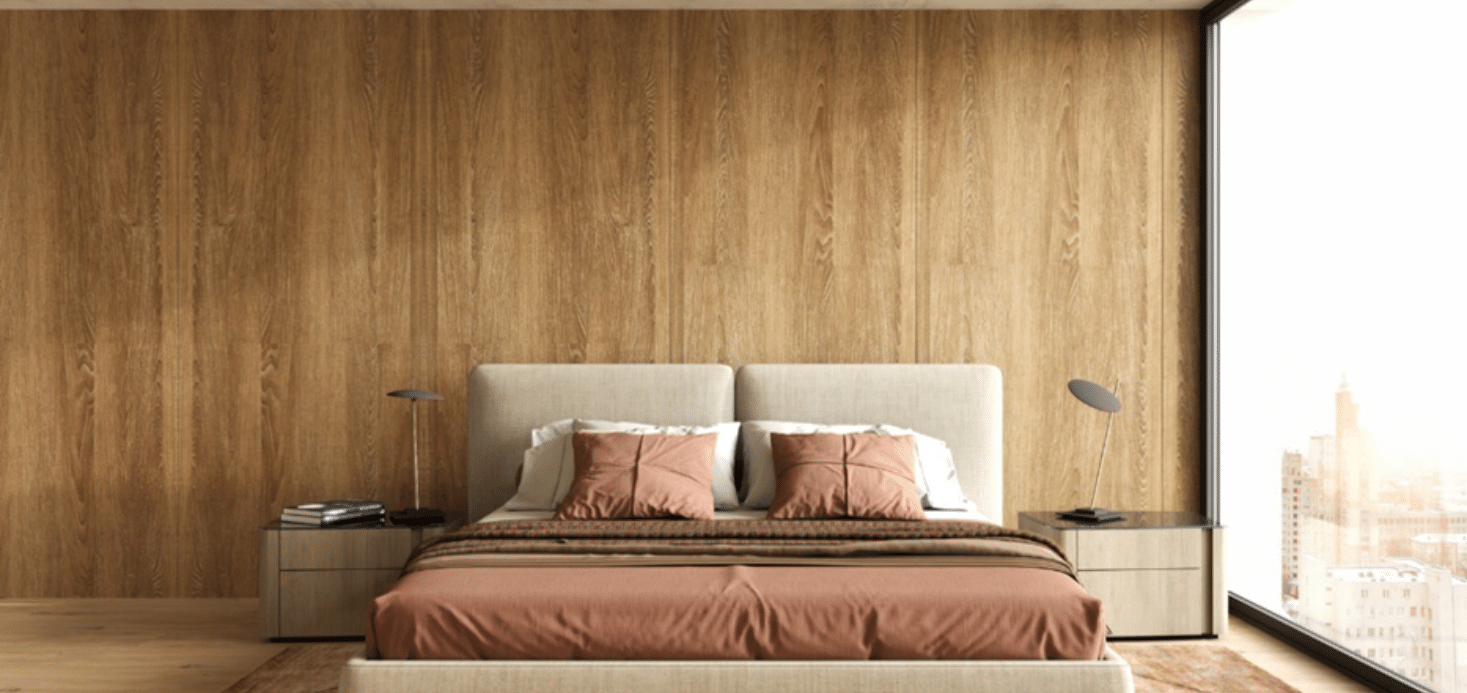 Poplar is another common wood used for shiplap in the home. It's an extremely light and versatile wood that can be glued and nailed to walls easily.
The surface is very smooth with an even grain, making it look more natural than MDF or plywood. The planks can be painted, but it's best left sealed or stained to retain the natural wood look.
The downside to using poplar shiplap is that it's not very durable. It's highly prone to dents and tears, even when sealed effectively. In a bedroom, lounge, or hallway, poplar shiplap can easily become damaged and look untidy.
Pine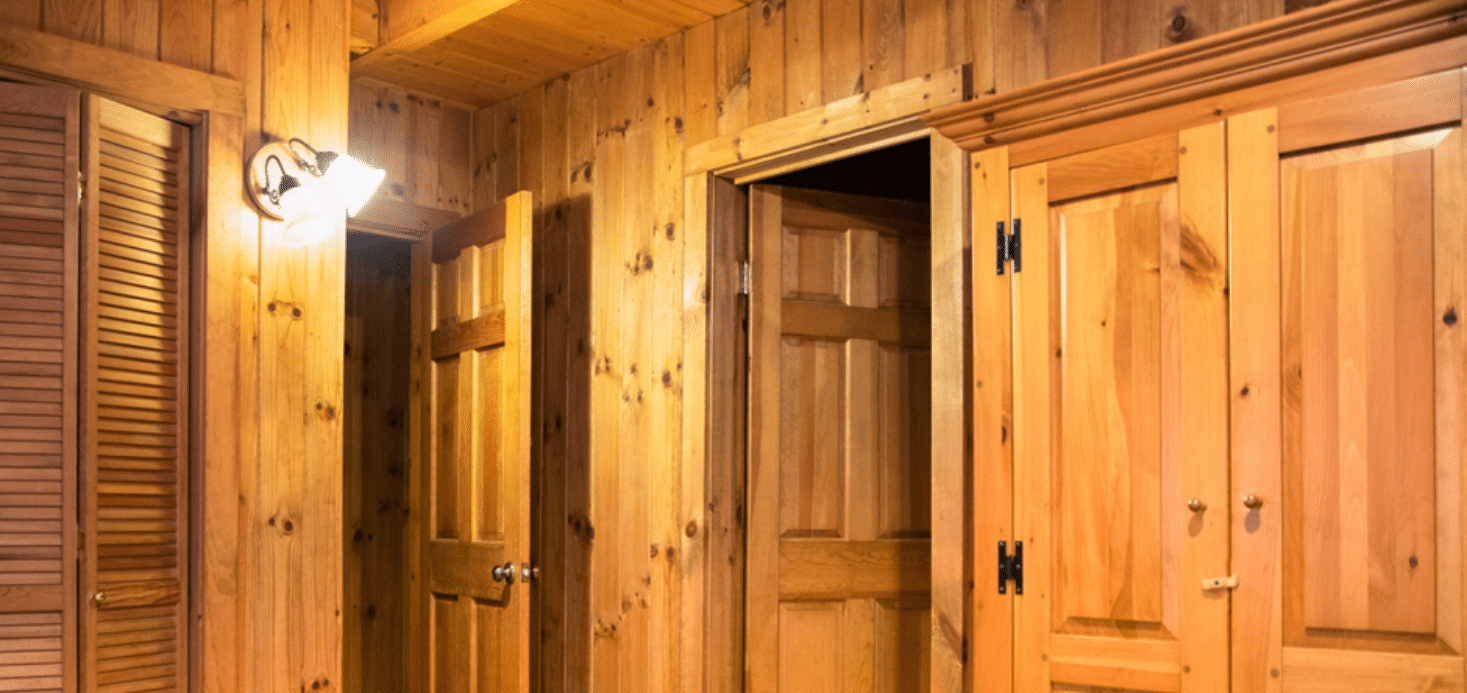 A less in demand wood used for shiplap is yellow pine or knotty pine. Usually stained to produce a shiny, orange color, it has a country look, originally popular in the 1940s and 1950s.
Today, it's best suited to beach houses and log cabins rather than residential homes. Because it's not as popular, knotty pine shiplap is generally cheaper to buy compared to reclaimed shiplap or plywood.
What is So Special About Shiplap?
Originally popular as a decorative wall feature, reclaimed shiplap has made a fast comeback.
Being so versatile, it can be matched with any home décor and suited to any room, including kitchens, bathrooms, bedrooms, hallways, and lounges.
Reclaimed shiplap is long-lasting and authentic – adding style, character, and elegance to a room. While it offers a pleasant aesthetic, it's also popular for its ease of installation. Anyone can install shiplap with some basic DIY knowledge.
Plus, reclaimed shiplap hides imperfections in a wall, like dents, plaster damage, or poor paintwork, which can be costly and time-consuming to fix. Shiplap can also offer some extra soundproofing and insulation to a room.
Summary
Reclaimed shiplap is a timeless home décor trend that never seems to go out of style. Today more than ever, people are choosing a more rustic look in their homes – from hardwood floors to reclaimed wood accessories.
At Reclaimed Barn, our reclaimed wood products are carefully selected and reliably sourced from salvaged barns in the Midwest and Great Lakes region. Specially prepared for interior use, we provide you with aged wood that has genuine character.
Shop our reclaimed shiplap today.